Sapele Wood Stair Parts
Sapele has a warm rich red-brown color. Its grain forms a nice ribbon pattern when it is quartersawn. It has good rot resistance and a nice cedar scent when it is being worked. Sapele stair treads look amazing even with a simple clear finish.
Click Here for a Sapele Stair Parts Quote!
Sapele lumber is known for a heartwood that is golden to dark reddish-brown. These beautiful hues are highly sought after in the woodworking industry for various wood construction projects. Sapele is a durable type of wood used in many construction projects including wood stairs, flooring, and furniture. We make sapele treads, handrailing, balusters, and posts.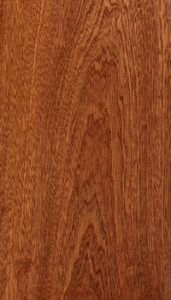 The Sapele tree is native to Tropical Africa and is protected in certain areas. The Sapele tree grows up to a height of 45 meters. The leaves are deciduous in the dry season and it also produces flowers when the trees is leafless.
According to the Wood Database online, Sapele is known to be a commonly exported and economically important African wood species. It is actually used as a substitute for genuine mahogany which is sometimes referred to as stable mahogany. However the two genus are not the same.
About our Sapele Wood Stairs Parts
The grain texture of Sapele is interlocked and sometimes wavy. Defined uniform texture and good natural luster lends it to good workability for glues and finishes. However Sapele does have a slight blunting effect on cutting tools. Sapele has a distinct Cedar-like scent when it is being cut for woodworking projects. Other common uses for staple include veneer, furniture, flooring, boat building, plywood, musical instruments, and small wooden specialty items.
Sapele can be difficult to work with in some machining operations. However Sapele is known for being a prime choice of wood for many construction projects. Partly because the rot resistance is known to be moderately durable and in some cases is very durable with decay resistance. It also features a moderate insect resistance. This means sapele can be used in some outdoor projects, depending on the climate.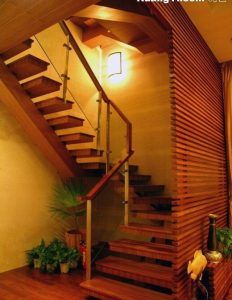 Sapele should be moderately priced for veneer and wood projects. Check out the variety of Sapele wood stair parts we have on our website including tread, newel posts and more. Our top quality Sapele wood stair parts can help create a beautiful set of wood stairs for any home or building.
Call us for a quote on your next Sapele wood stair project!
Photo Sources:
keimlumber.com
architectureideas.info