White Oak Wood Stair Parts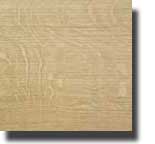 Varying from warm brown to light brown heartwood to a light or even white sapwood, with medium brown flecks throughout. White Oak is a strong, attractive, rot-resistant wood that makes it attractive for cabinets, furniture and even barrels.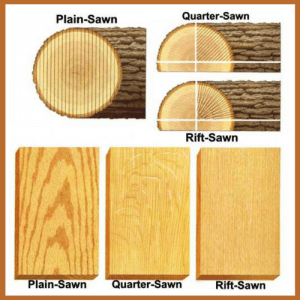 White oak is one of the few hardwood species that are readily available in different saw cut options. White Oak lumber can be purchased in plain-sawn, quarter-sawn, and rift-sawn boards.  Plain-sawn white oak boards are rip cut along the length of logs.  Whereas quarter-sawn boards are first quartered lengthwise, then turned and sawn successively along the axis creating boards with annual rings perpendicular to the faces.  Quartersawn white oak is more expensive than plain sawn, but provides better stability and is structurally less likely to warp or absorb water.  Rift sawn and quarter sawn are often confused.  Rift-sawn white oak takes even more time to mill, produces a greater amount of waste, and cost more than plain or quarter sawn.
White Oak is a popular type of tree in the United States because of its popularity as a large shade tree in urban parks in suburban neighborhoods. White oak is also used in the lumber industry to build high-quality wood products such as construction pieces, flooring and wood stairs. The White Oak tree has an ability to thrive in its natural climates throughout the Eastern United States and Southeastern Canada. The popularity of the White Oak tree is thanks to its beauty and shading properties as well as its ability to grow well under a variety of conditions. Its widespread growth means it is also a good source of lumber. Because White Oak is also a popular type of lumber, it is used in the creation of many home projects including wood stairs and wood flooring. For all these reasons, it could be why the White Oak is the state tree of Connecticut, Illinois, and Maryland.
About our White Oak Stair Parts
The heartwood of a White Oak is light to medium brown, which features an olive cast giving the chopped lumber a unique coloring. According to the Wood Database, the grain is straight and features a course and uneven texture. It is also very rot-resistant and is rated very durable, which is why it is frequently used in boat building as well as tight applications like wood flooring and other wood products. The workability often produces excellent results with hand and machine tools. This makes it a popular choice for many woodworkers because of its ability to create dimensional stability, especially in its lumber products. It responds well to steam bending, glue, stains and finishes well overall.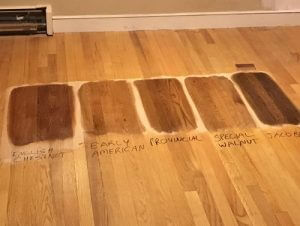 Our most popular white oak stair parts by category include:
6010B White Oak Bending Handrail – A strong, stable, elegant, and unique bending handrail. SKU LJ-6010B
6701 White Oak Handrail – For those looking for a more modern looking wood stair handrail. SKU LJ-6701
4091 White Oak Box Newels – SKU – LJ-4091 – Available as a standard box newel, fluted box newel, and raised or recessed box newels.
5005 White Oak Balusters – 1¾" Hampton Square top balusters work well with the 6210 or 6900 stair handrail. SKU LJ-5005 – This Hampton Square top is available in 34", 36", 38", and 41".
White Oak Stair Treads – SKU LJ-8070 – Available on our website in 36", 42", 48", 54", and 60" lengths. Or we can custom make wood stair treads in any wood species to suit your needs.
For the best white oak hand railing, stair balusters, treads, risers, winder treads, stair fittings, and check out our wood stair parts catalog!
White Oak is also known to be abundant in availability with a good range of widths and thicknesses in a variety of different lumber offerings. White Oak pricing is moderate although it can be more expensive than other types of Oak. WhiteOak is also popular among woodworkers because it's rot-resistant, easy to work with, and economical. This represents an exceptional value to any woodworkers, which is why it is so popular in the Cabinetry and furniture making businesses. White Oak is also often used for the purpose of wood flooring and wood stairs. Check out our White Oak wood stair parts available to order quickly and easily on our website. We are happy to help answer any questions you might about using White Oak in your upcoming wood stair project.
White Oak vs. Red Oak 
The average person may not be able to tell the difference between red oak and white oak.  But, to the trained eye, the differences are quite noticeable.  The two types of wood are actually quite different in respect to workability, density, availability, and finished appearance.  Red oak is typically more common and cheaper because it grows more rapidly and is easier to produce.  Red oak can easily be milled with normal saw blades, while it is recommended to use only carbide-tipped blades and bits when working with white oak.
Photo Sources:
imgur.com/gallery/bKD5l
houzz.com